Discovery | Generative art
A series of 25 prints exploring 5 concepts of visual language. All of the prints were made generatively using Rune.js, a Javascript library with SVG in the browser. Github repo here.
BUT WHY?
Some might ask, why code instead of using Illustrator? The design process involved me setting up the rules and my computer played by those rules in random ways that my logical self wouldn't. It was a collaboration of some kind which is why the project is called Discovery — it was the discovery of what me and my computer could do together.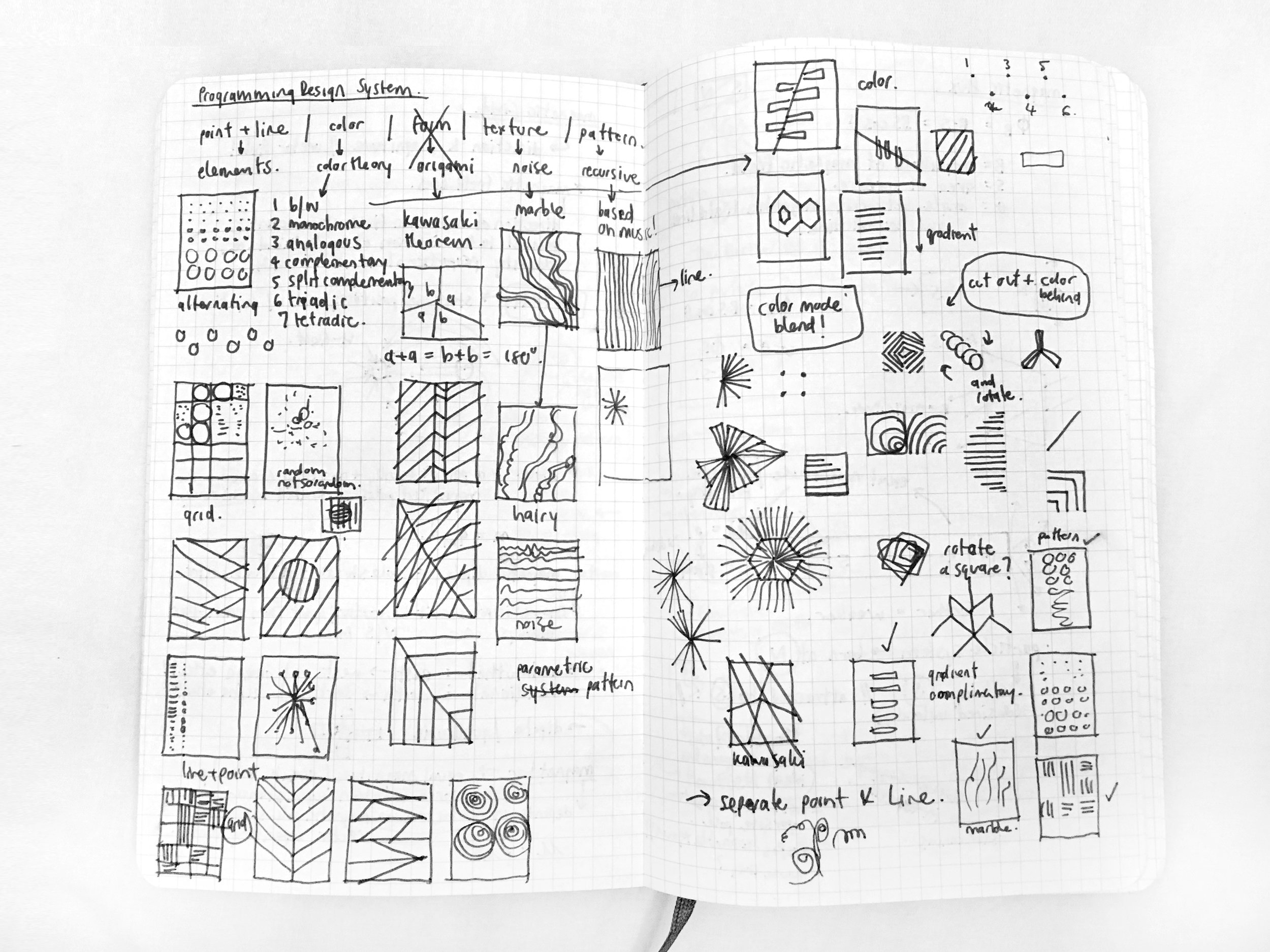 I started by brainstorming and sketching out some elements of visual design
that could be done better in code. I later decided to land on 5 of them:
-POINT
LINE
COLOR
TEXTURE
PATTERN--
After that, it was time to figure out how to draw things to the computer.
What's harder than drawing is explaining how to draw!
I ended up generating over 202 designs in a week's time and picked out 25 best to be a part of this project.
POINT-
Tools: Javascript (Rune.js), Adobe Illustrator
Role: Designer