Call me Adele | Romantic data visualization
HOW I TURNED MY SORROWS INTO A DATASET.
I was in a long distance relationship for 4 years. In this kind of relationship texting was not just a form of communication, it was more or less the relationship itself. It ended the summer of 2016 and I was heart broken, as most people who go through a break up. Timely enough, a quote by Annette Messager came to me:

"BEING AN ARTIST MEANS FOREVER HEALING
YOUR OWN WOUNDS AND AT THE SAME TIME ENDLESSLY EXPOSING THEM."
 
And so that was what I decided to do: Text analysis art pieces from the text messages with my ex that shows the underlying texture of our relationship and why it ended.

THE PROCESS_
Call it serendipity. Turned out, I only got the first 4 months and the last 4 months of chat archives from our 4-year relationship. It became the logical counterpart to an emotional situation, and I ended up pulling three different conclusions from the data set where each contains a comparison of the start and the end of the relationship.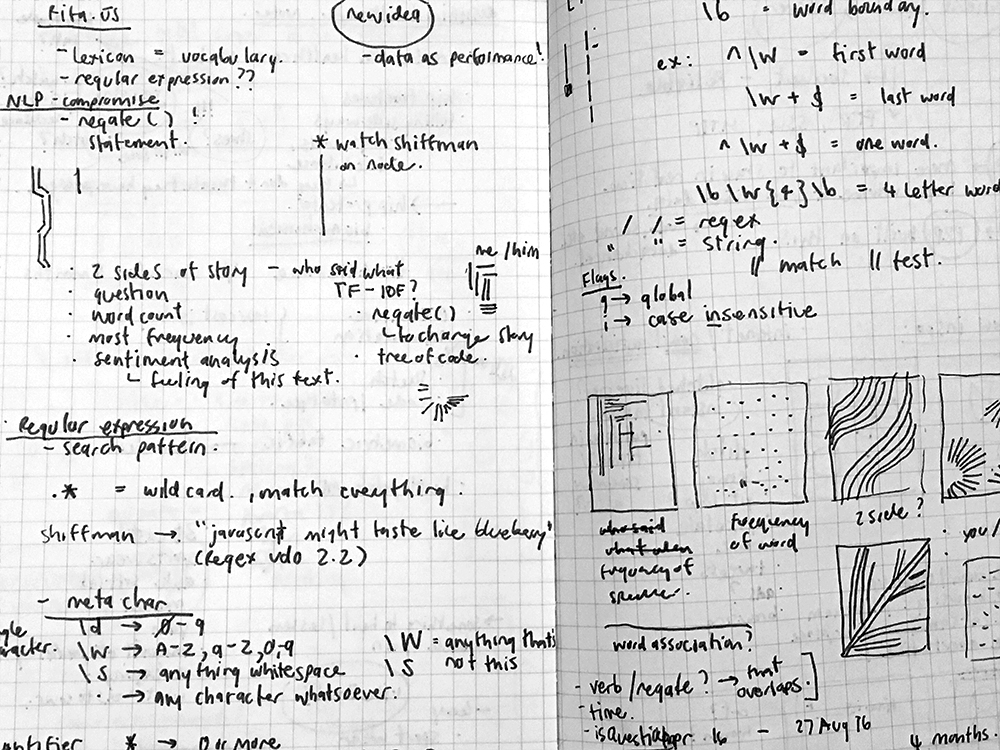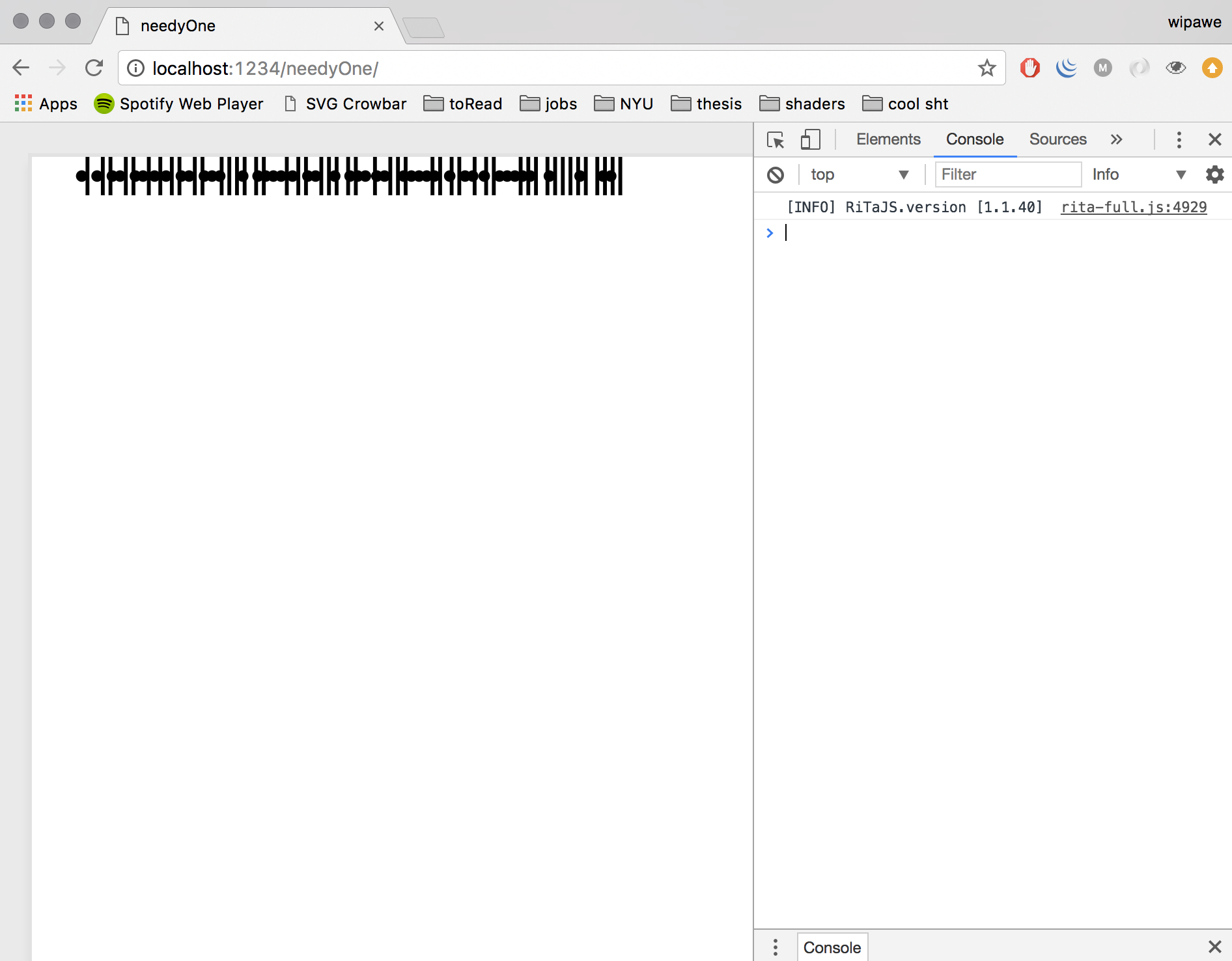 1_
SAY MY NAME
The first obvious clue lay in my name. To represent this, I programmed my code to draw an ellipse every time he said (or in this case, texted) my name. It was funny, I had thought something was wrong with my code when I saw the last four months' result--practically empty– but that was actually how much we talked. Silly of me to think that everything was the same.
2_
NEEDY ONE
Next, I explored the dynamic between us by checking the frequency of who texted whom first and drew an ellipse every time he started and a line every time I started. It was a way to see who was the more needy. The dynamic shifted. Very active in the beginning, my ex slowly needed less and less of my virtual presence and I became more and more dependent.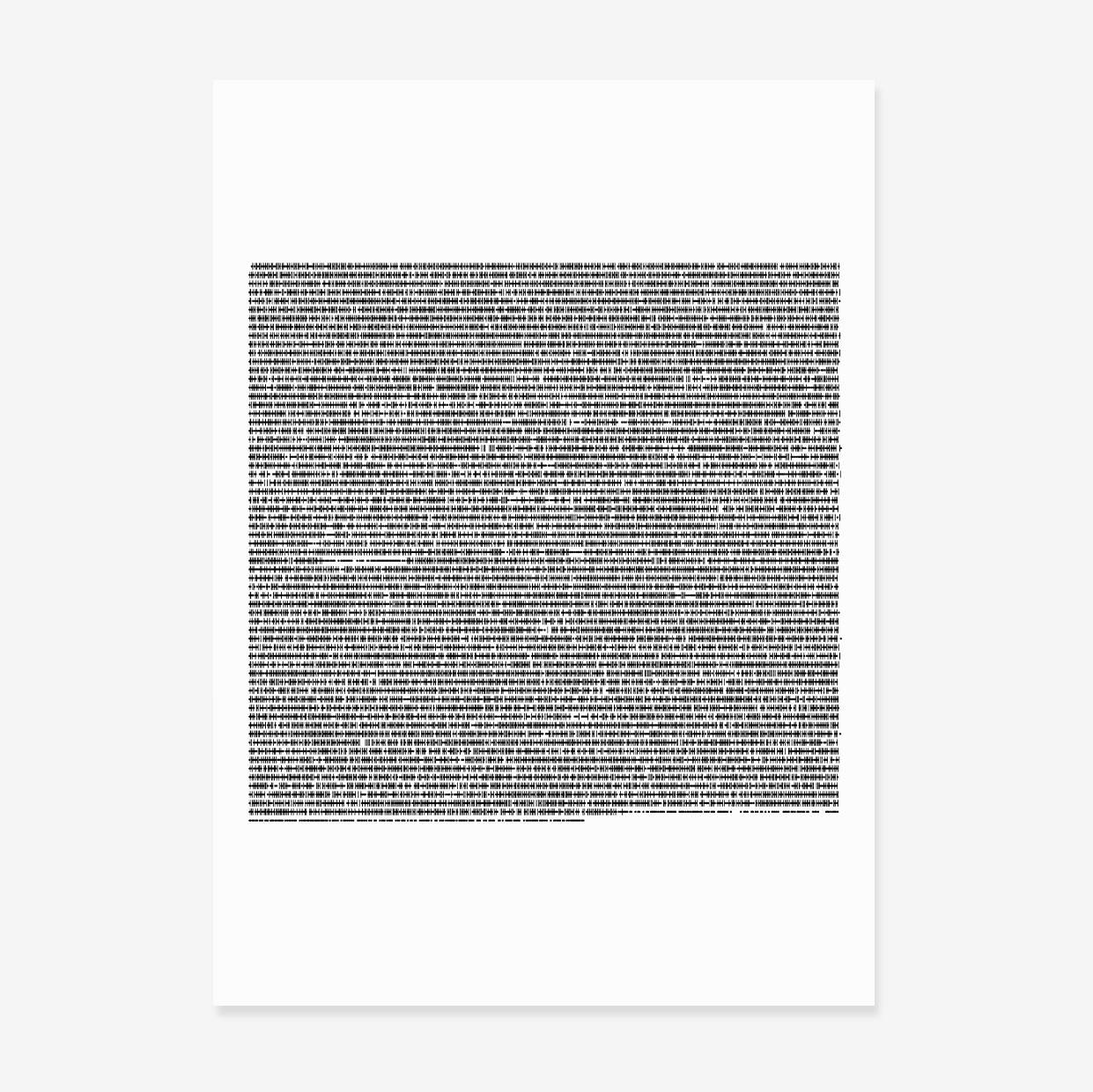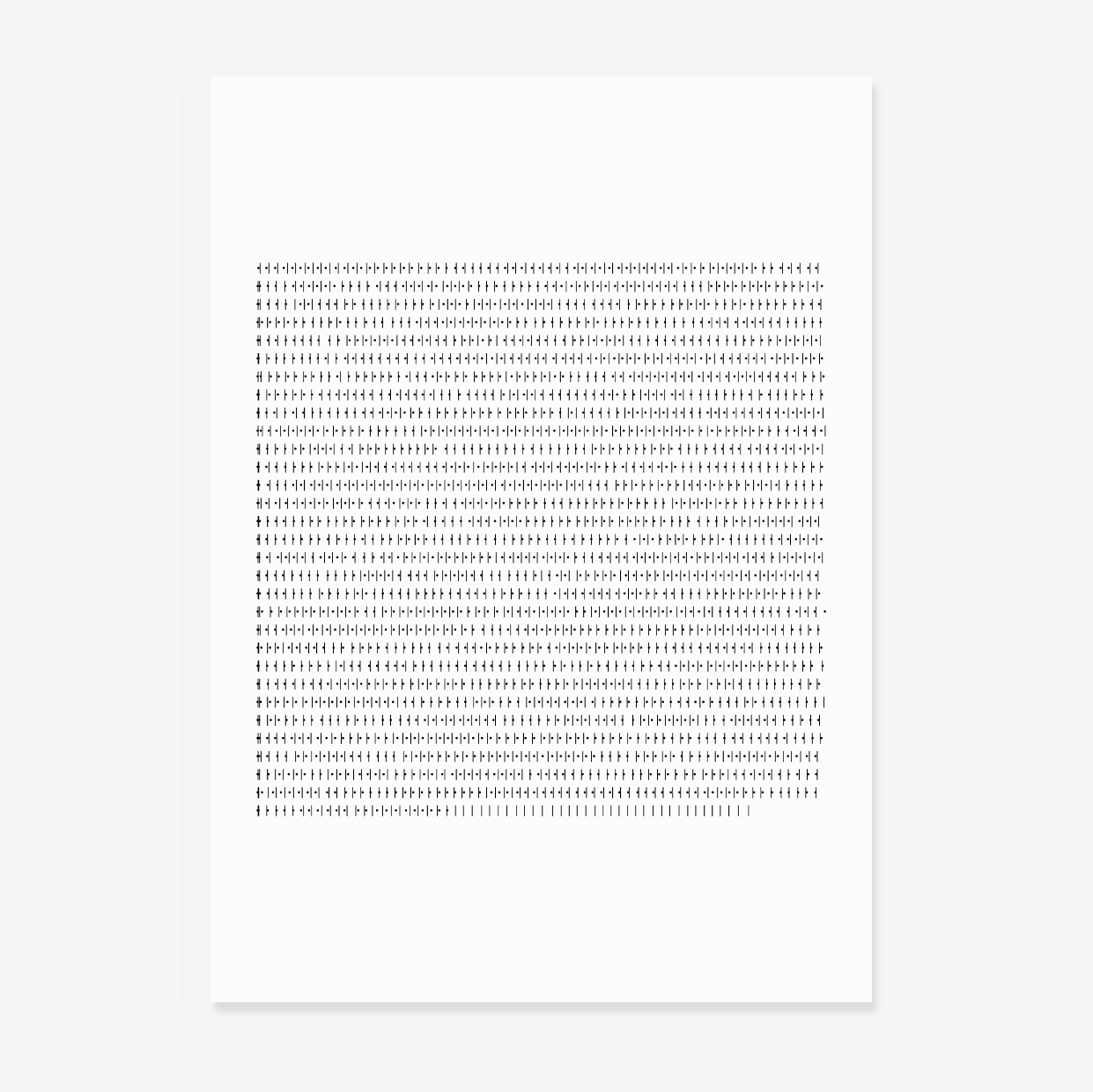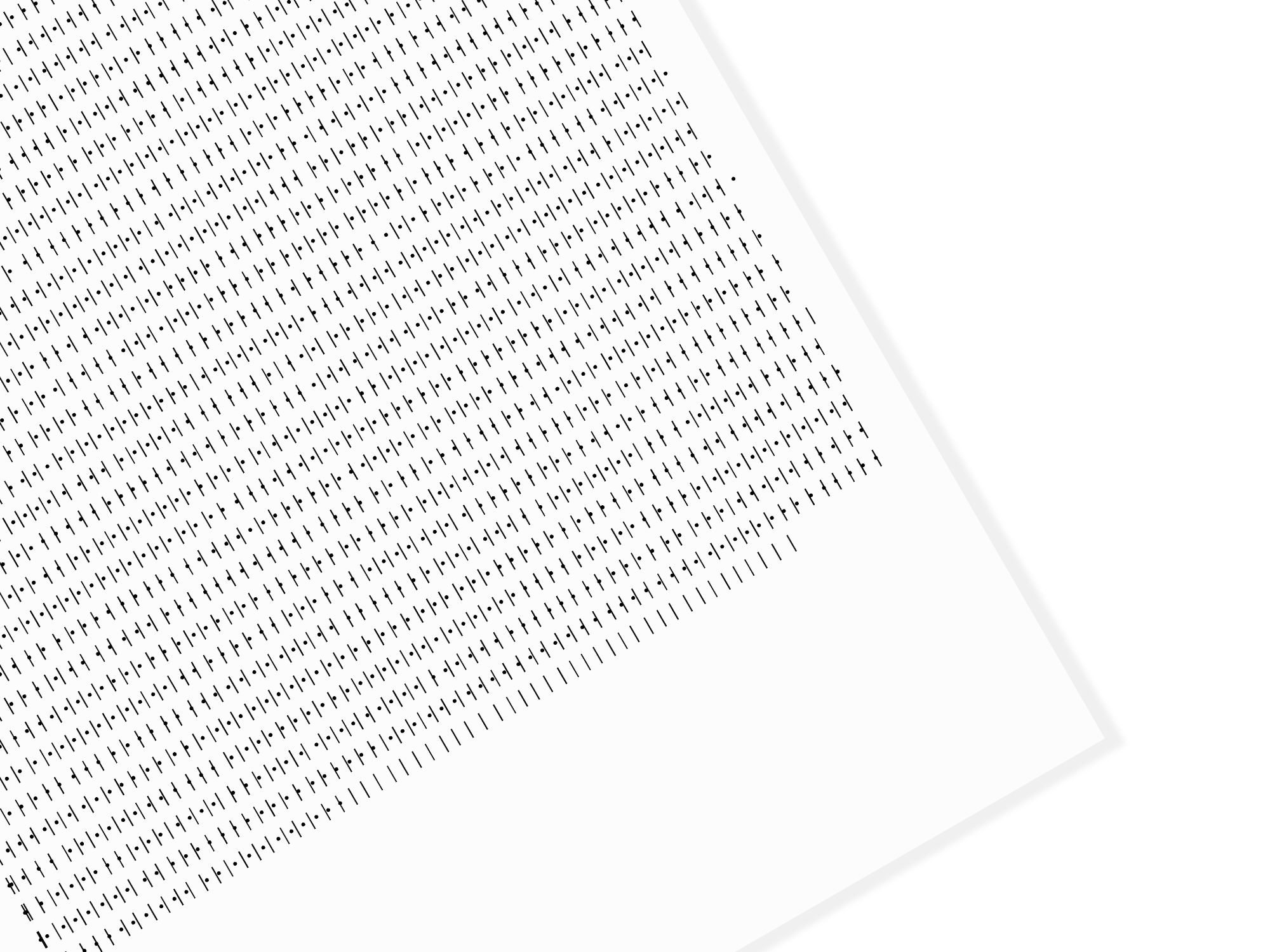 Notice the sequence of lines?That was me baffled,
without an explanation
from the other side.
3_
RAMBLES
Lastly, I decided to do a word count to see the quality of our conversations. I drew vertical lines whose height reflected the number of words sent—black lines for his messages and grey lines for mine. I was on a quest to find quality but what I found was the drastic change in quantity. We used to text each other all the time in the first 4 months, hence the complex texture compared to the emptier and not-so-complicated texture from the last 4 months.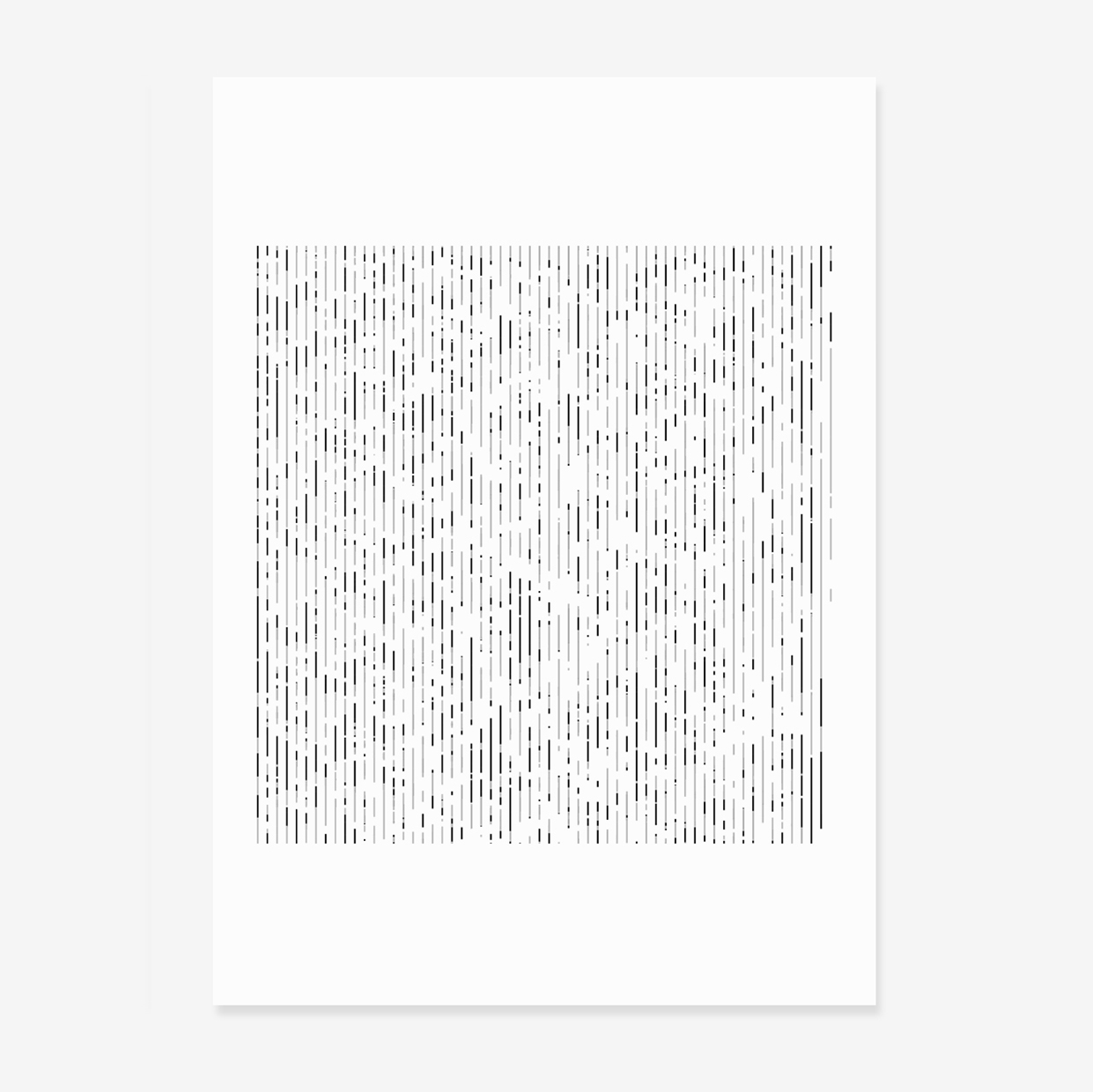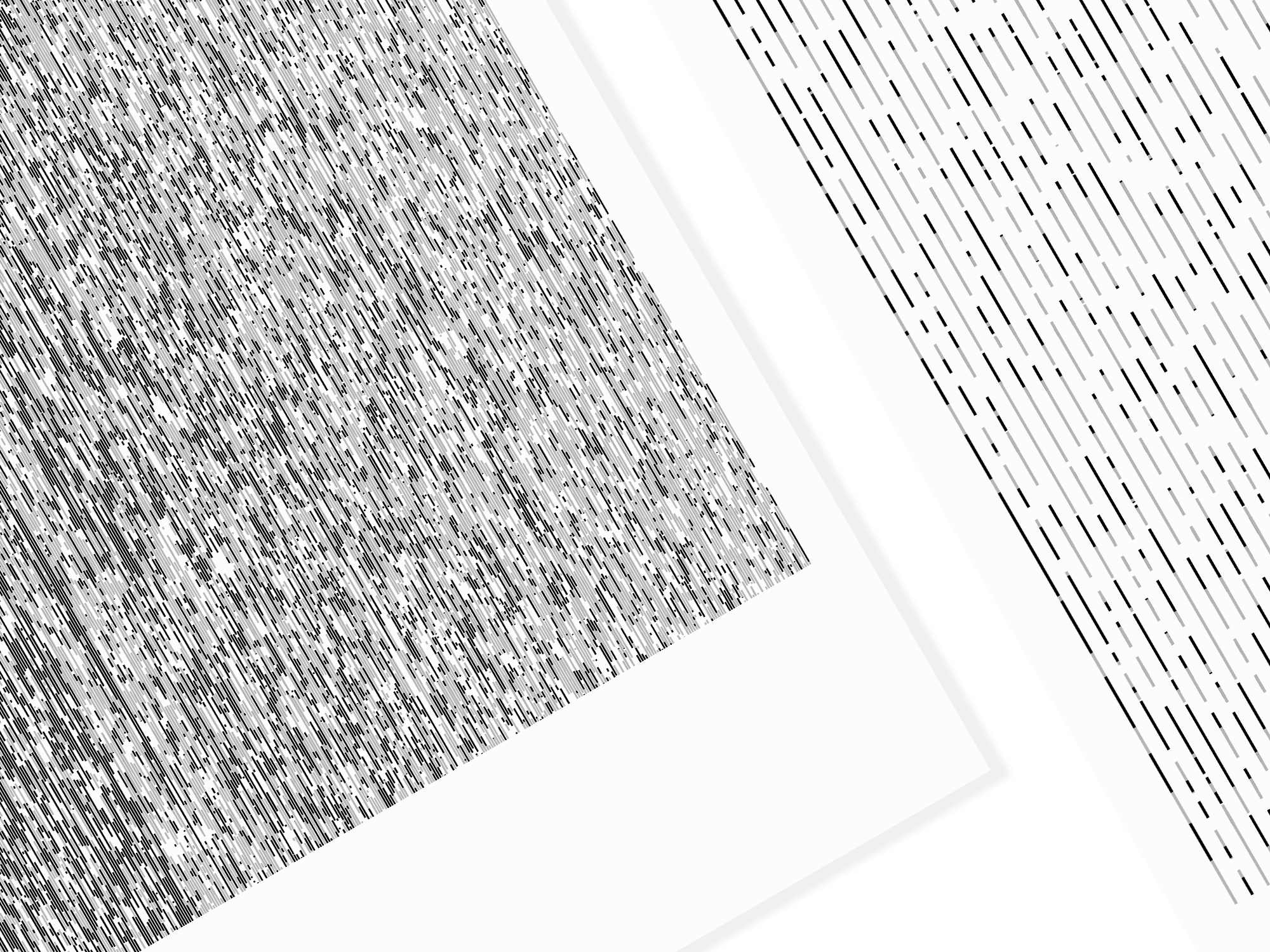 PRESS_
I wrote a very elaborated Medium post about the project and it went viral. I got featured on Medium's homepage which came to my amaze because I have never used Medium before and had no follower. The post now has over 359 recommends and over 12K views on Medium. The project also was featured in multiple e-newsletters and websites. One Thailand-based website (momentum.co) has over 178K views to date. My ex eventually saw it and said to be very proud of me.
Tools: Javascript, Rita.js, Rune.js
Code available on Github here.