Blink of an eye | Interactive window display
The window was displayed at the Skirball Center in Greenwich Village in Manhattan from November 8-14, 2016.
Also featured in:
Twilio BA$H in San Francisco in May 2017
Maker Project Lab
Danniel Shiffman's Coding Rainbow YouTube Channel
HOW IT WORKS--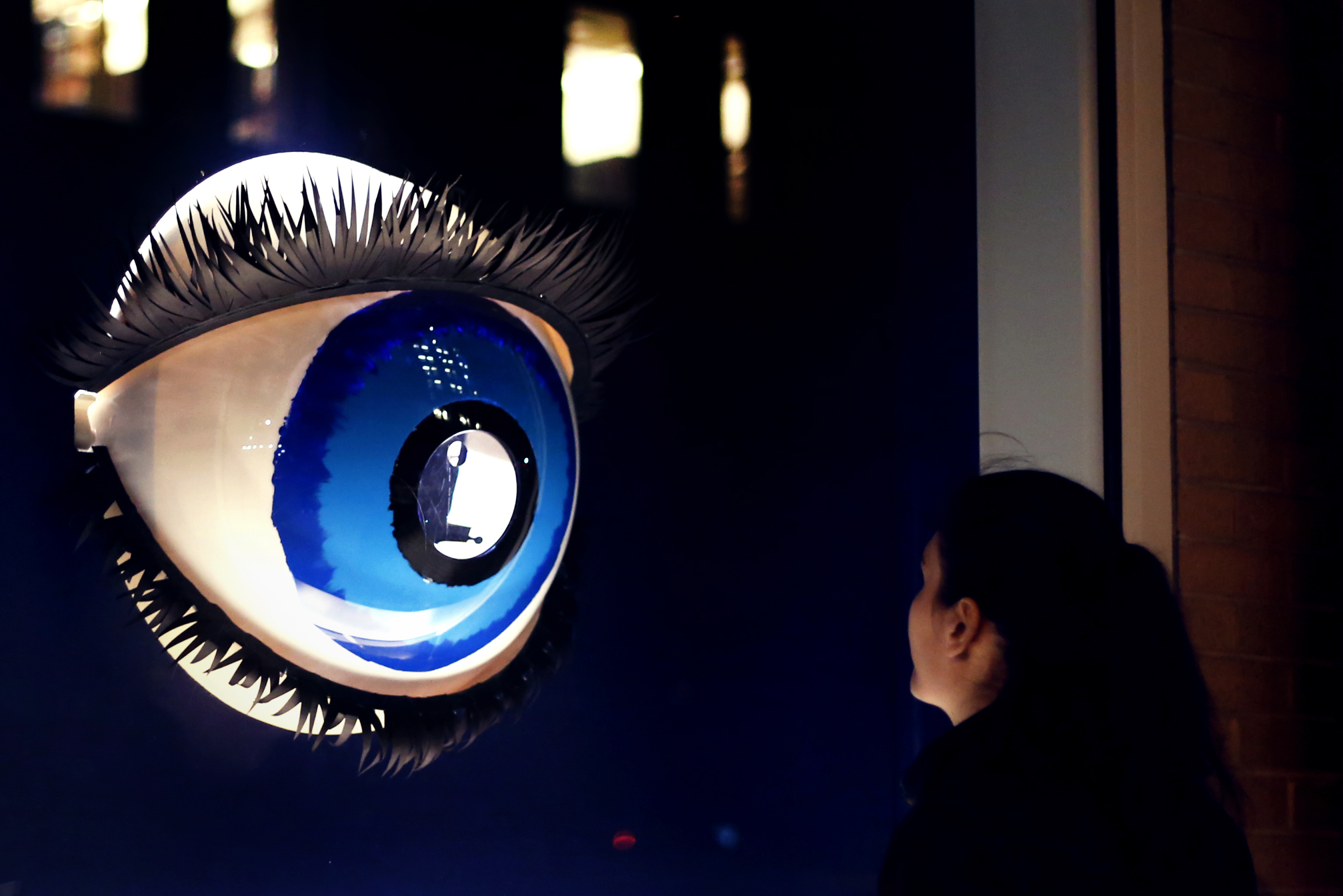 SEE YOUR INSTAGRAM PHOTOS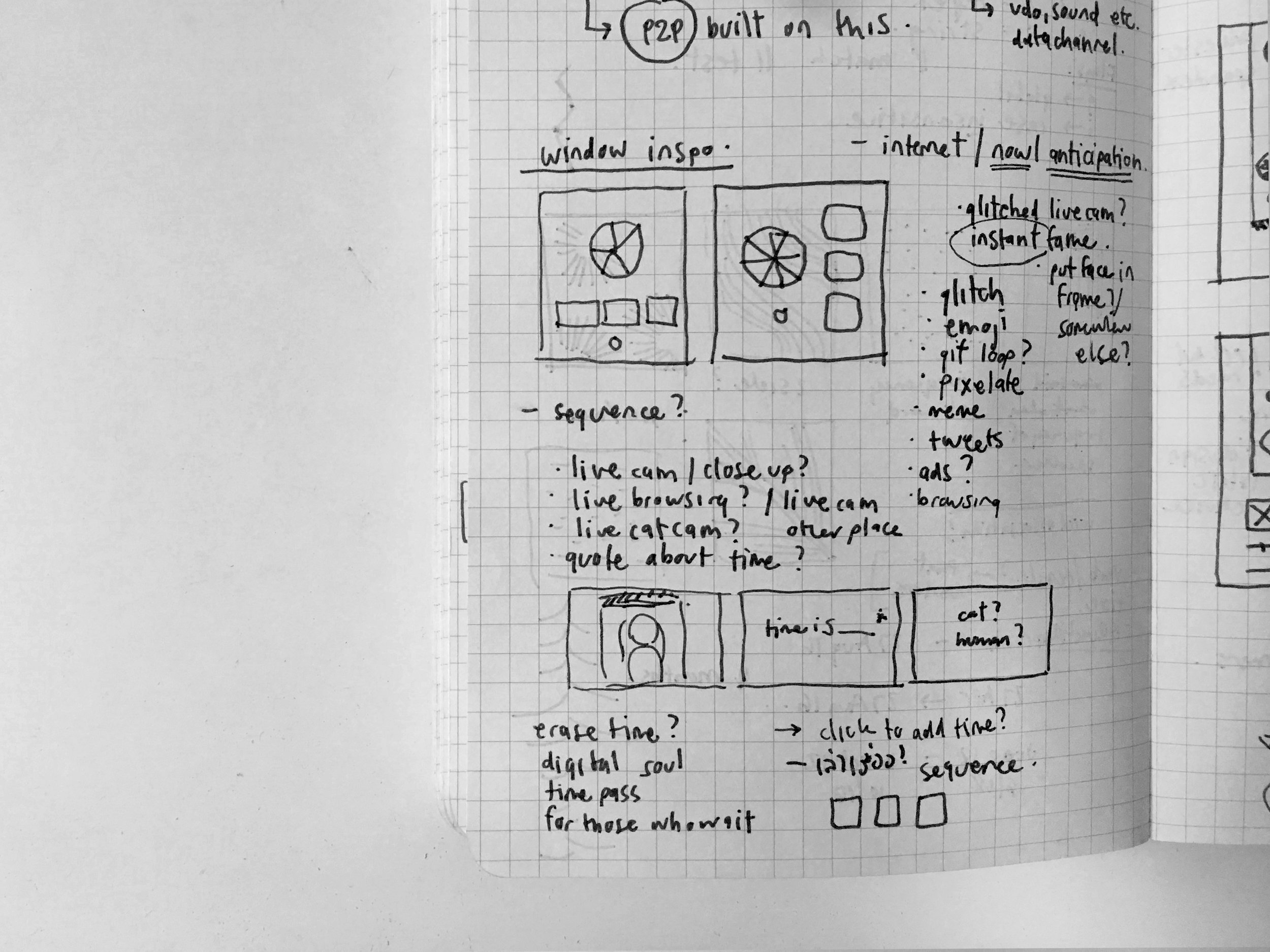 LIMITED INTERACTION
& ATTENTION
WERE THE CHALLENGES.

Time is a huge concept to tackle so we narrow it down to just the "right now" part of time.
We decided to make a huge googly eye to grab the attention and the interaction is one that everyone of us know so well: texting.

THEN CAME
THE ENDLESS PROTOTYPING.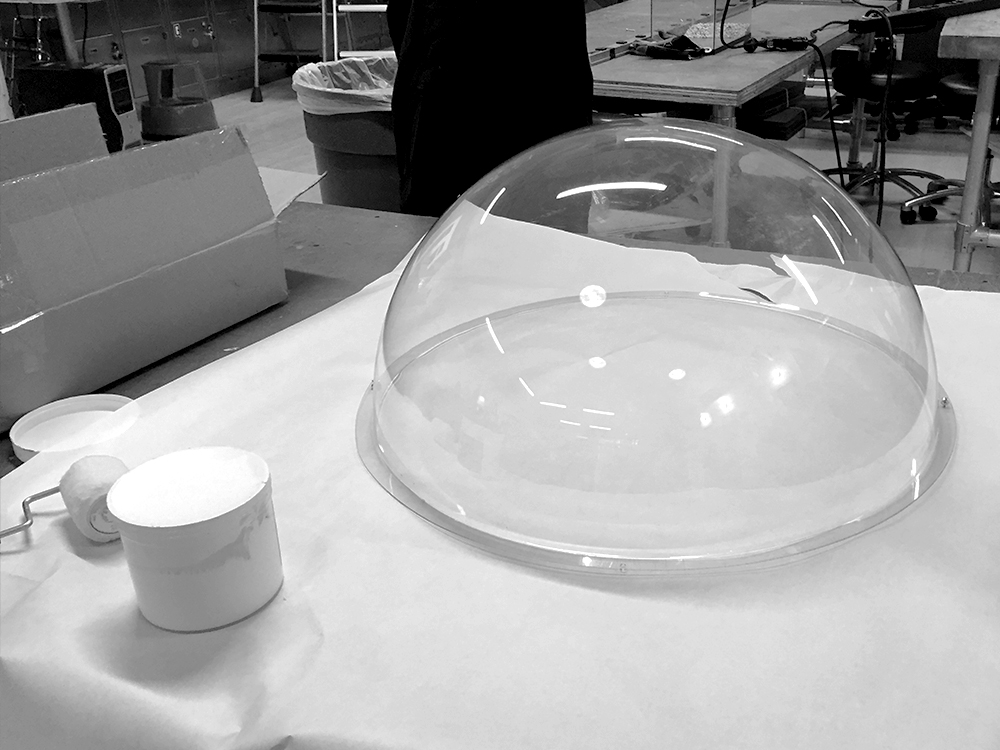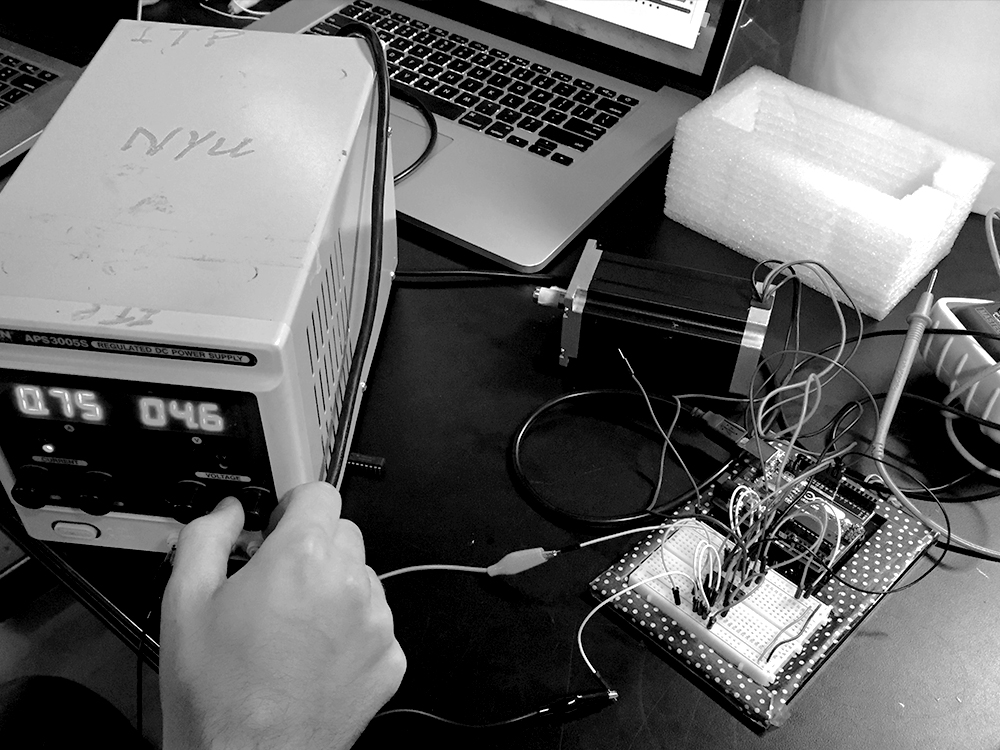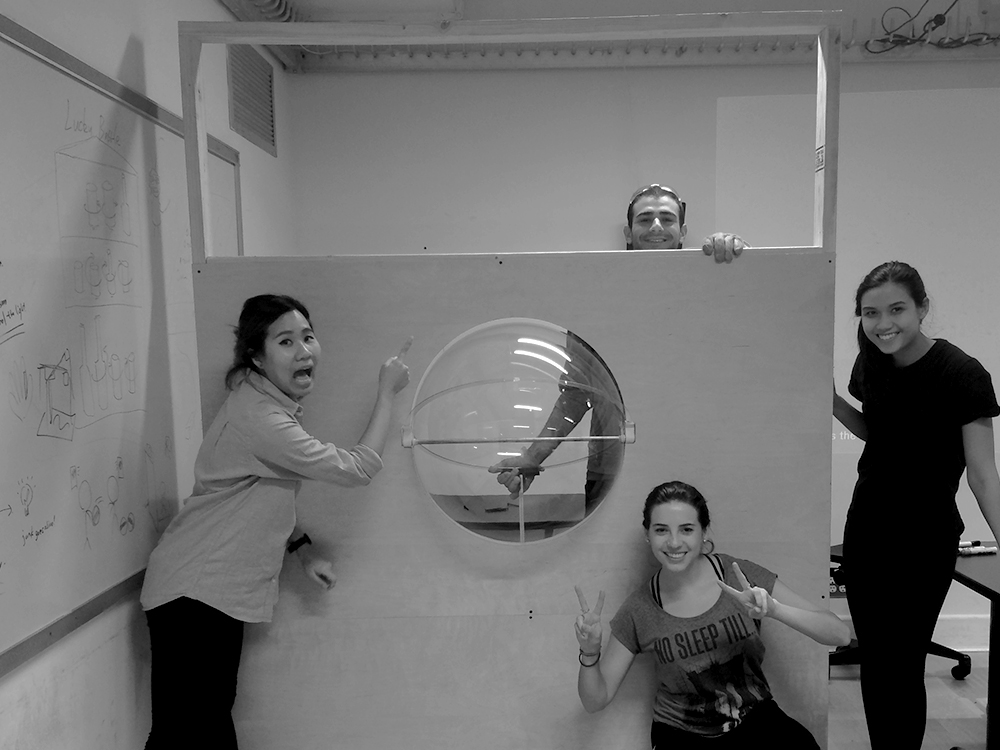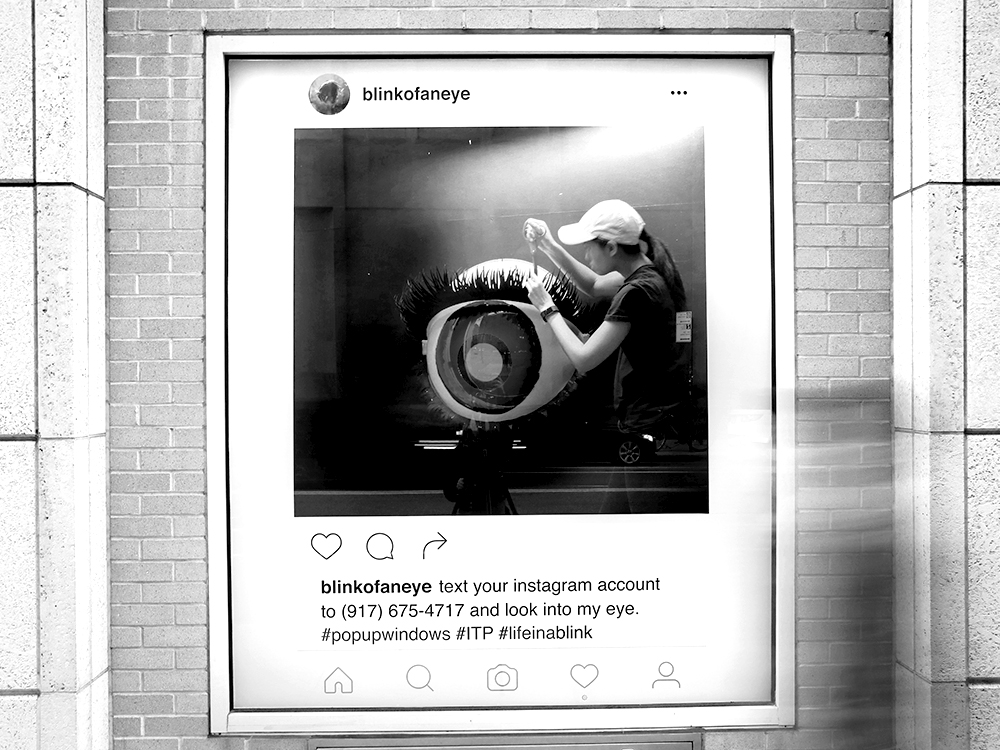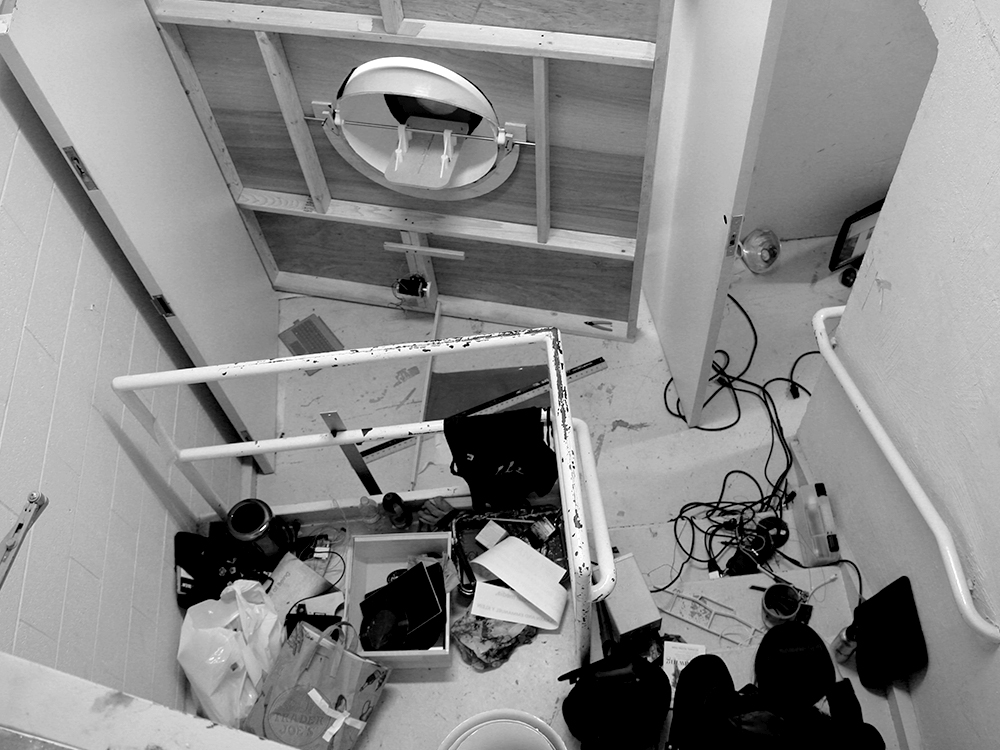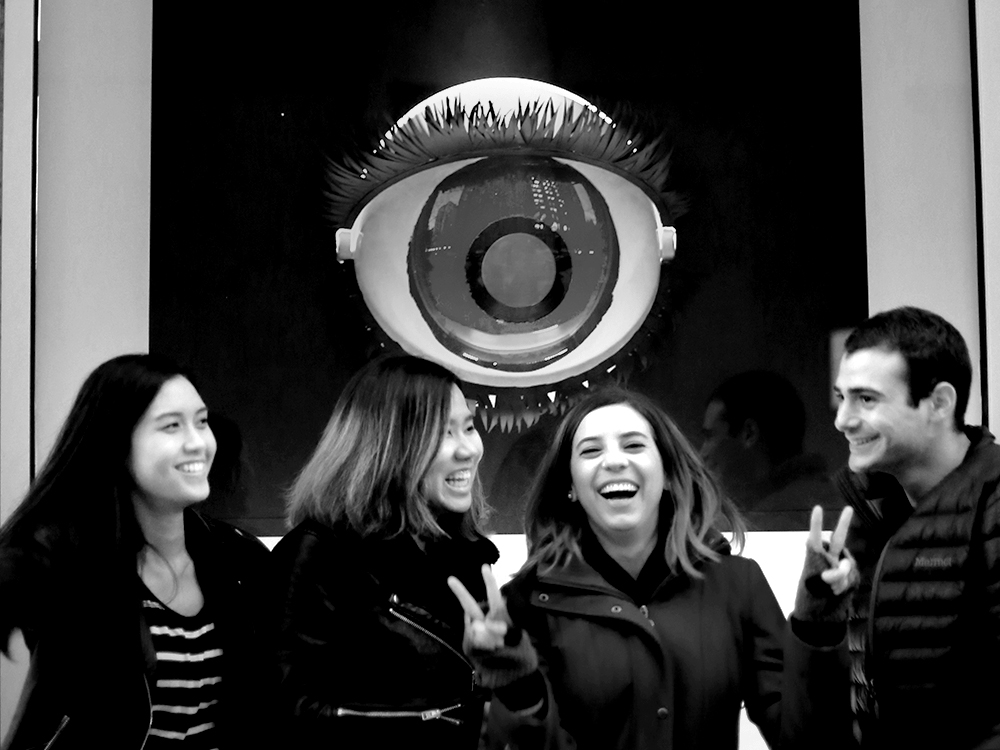 Tools: Arduino, Node.js, Socket.io, Twilio, Fabrication
Role: Developer, Art Director
Collaborators: Emmanuel Klein, Kritchaya Twitchsri, and Paula Ceballos.